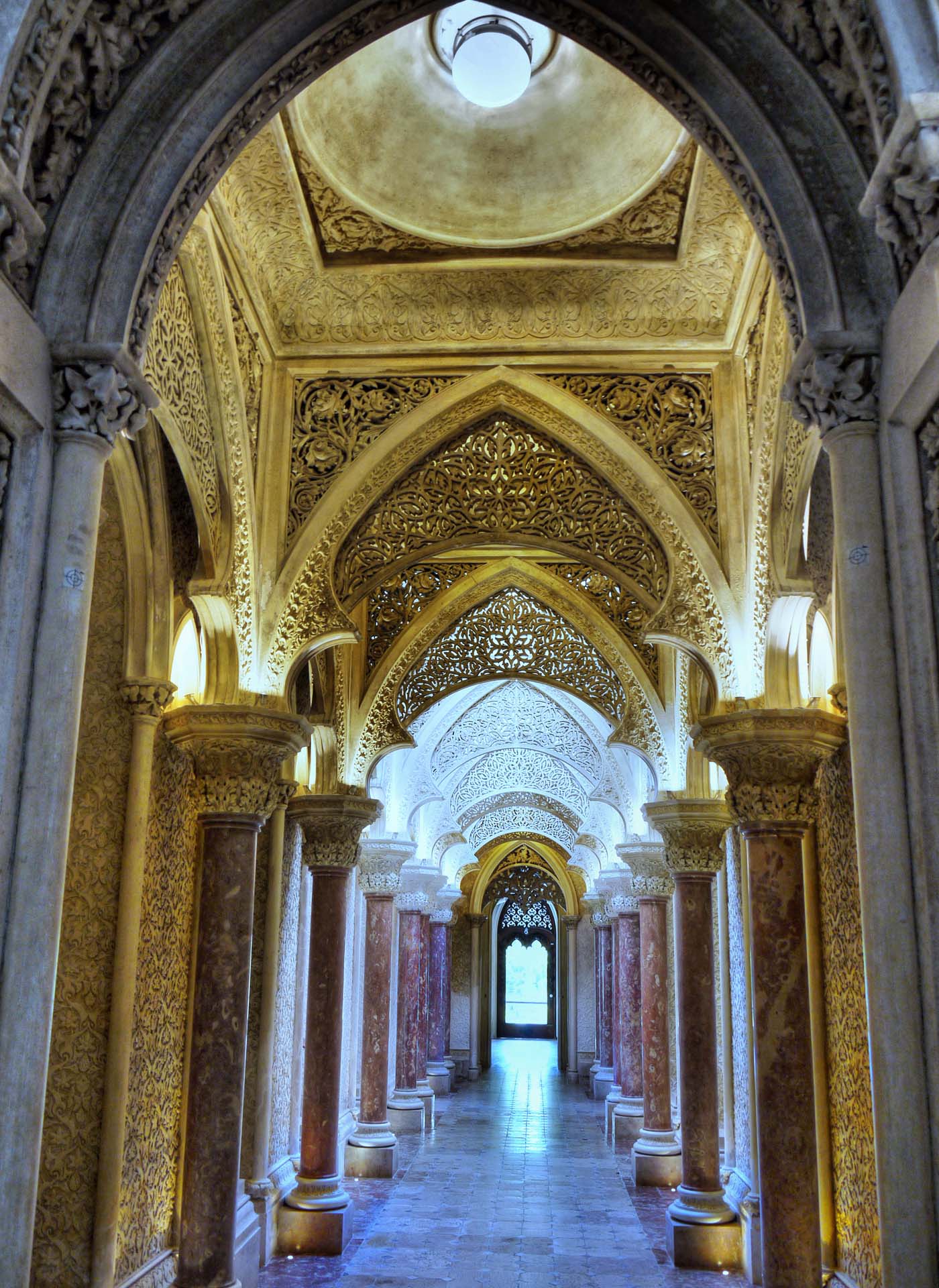 Sintra palaces, castle and chalets
Here you can find all the monuments, parks and historical sites you can visit in Sintra:
National Park and Palace of Pena
Quinta da Regaleira
National Palace of Sintra
Monserrate Palace
The Moorish Castle
Chalet of the Countess of Edla
National Palace of Queluz
Vila Sassetti
School of Equestrian Art
Sanctuary of Peninha
Cabo da Roca Lighthouse
Biester House
City Hall of Sintra
Seteais Palace
Park of Liberty
Brief History of Sintra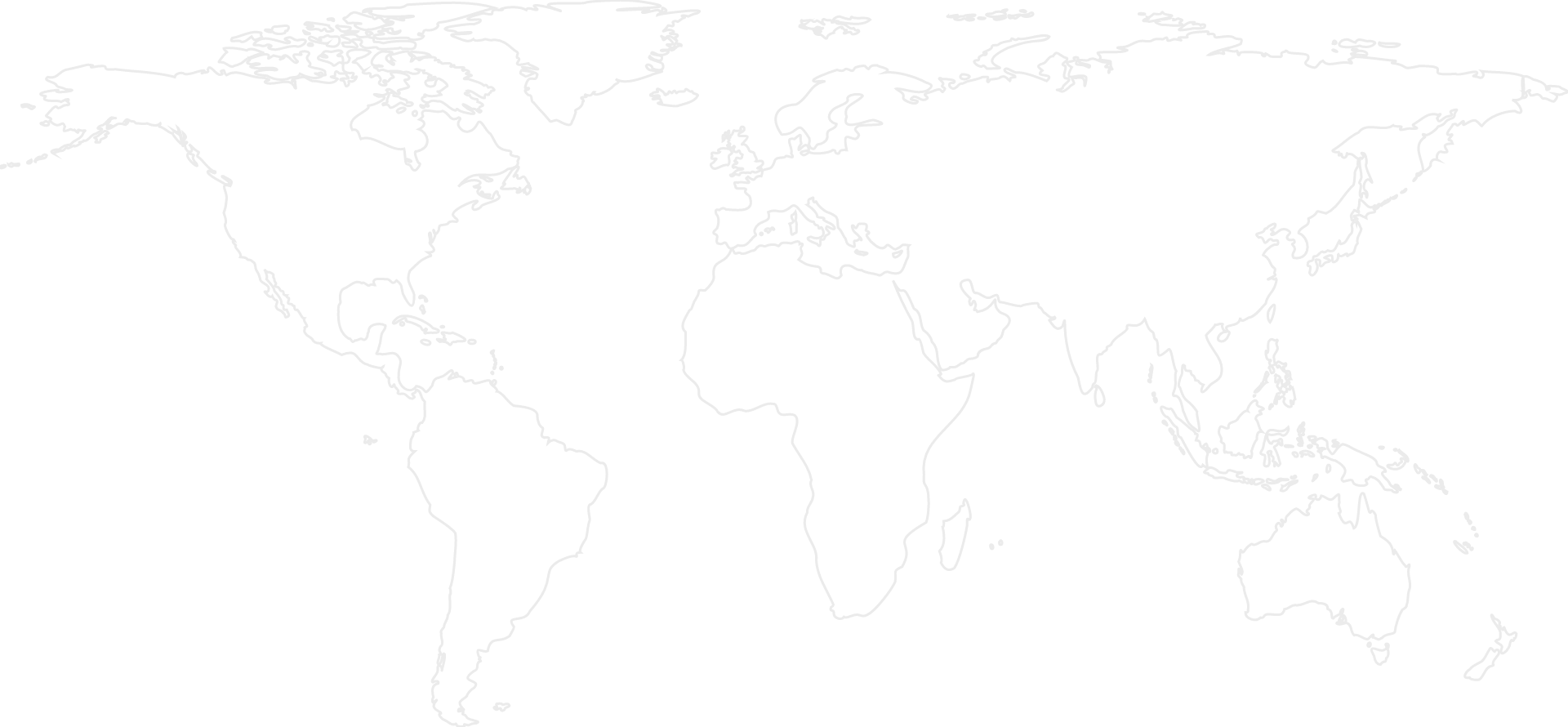 First inhabitants of Sintra were the Celts, a three thousand years old tribal society that lived throughout Europe and established in Sintra. It is most likely the Celts were the first calling the area: Cynthia, a dedication to the goddess of the moon. Nowadays known as " Sintra ".
Later in history, two thousand years ago Romans established themselves strong in current Portugal but never really established in Sintra, there is no evidence of their occupation. One of the most significant constructions in Sintra starts with the construction of the Castle, constructed by the Moorish people, representing an important defense and strategic location.
In medieval times, the construction of the National Palace of Sintra it is a great example of a country house to support the king's hunting activities. In the eighteen century a few very wealthy families realized the very pleasant low temperatures in Sintra during summer and Palaces like Monserrate Palace, Pena Palace and Quinta da Regaleira were summer refugies for these families, simply to get away from the high temperatures of summer in Lisbon. In the nineteenth century Sintra ended up being the big stage of Romanticism Period, one of the most significant historical and artistic periods in Europe.
Artists like Lord Byron, described Sintra in his poems: " Sintra the paradise on Earth " popularizing Sintra among elites. Pena Palace constructed by King Ferdinand II, an absolut artist, building a national treasure made out granite, wood and plaster. Remarkable engineering and ingenious vision.
Monserrate Palace, built by Francis Cook, well traveled visionary owning the third largest fortune of England at that time. Quinta da Regaleira, constructed by Carvalho Monteiro, a high level member of the freemason society and his purpose creating the initiation well, a very unusual place. All places worth a visit.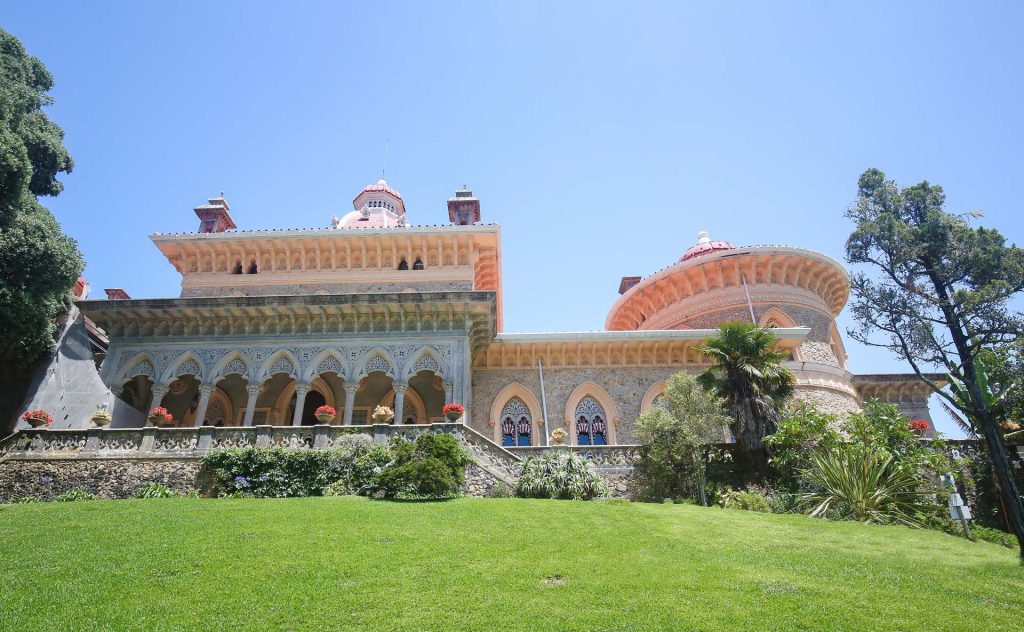 Sintra Climate & Weather
Sintra Weather is influenced by the Atlantic Ocean and is characterized by cooler temperatures and wet winters
Sintra Mountains is influenced by the existence of a humid micro-climate, resulting in a dense lush, dense foliage and a rich botanical diversity
Lisbon has a moderate climate, average of 25 degrees in Summer and 11 degrees in winter. Sintra is typically 2-6 degrees cooler
Sintra pastries
If you like the famous Pastéis de Nata, you will very much enjoy exploring the famous bakeries in Sintra. The two most famous pastries of Sintra: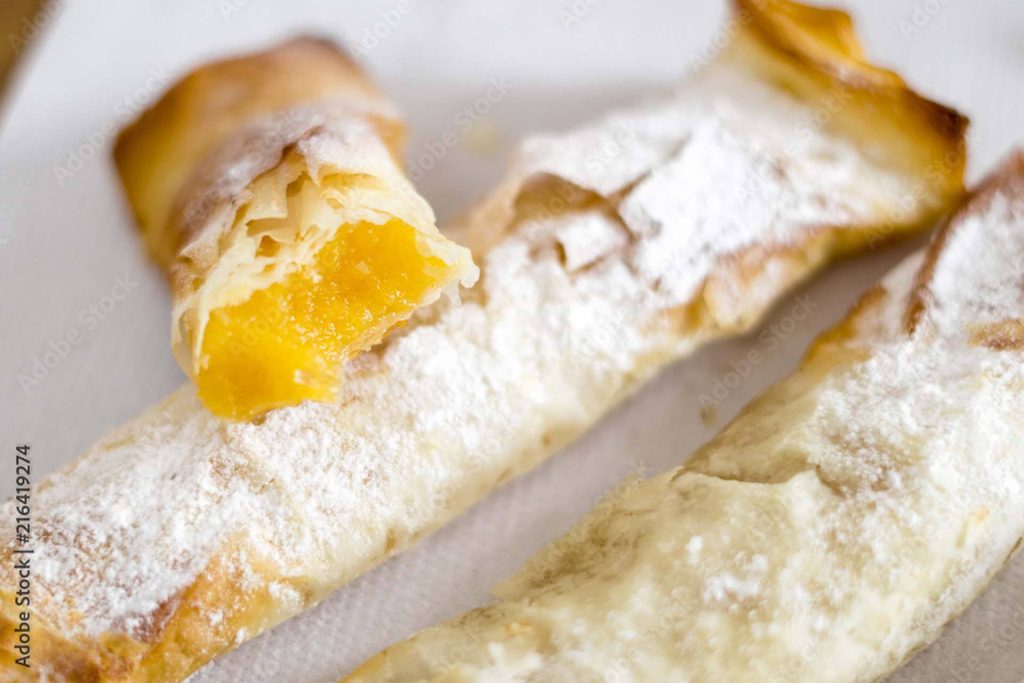 Travesseiro
known as Sintra pillow. Ingredients: almond flour, egg yolks, puff pastry, ground cinnamon
Queijada
Ingredientes: flour, egg yolks, fresh cheese, muffin baking pan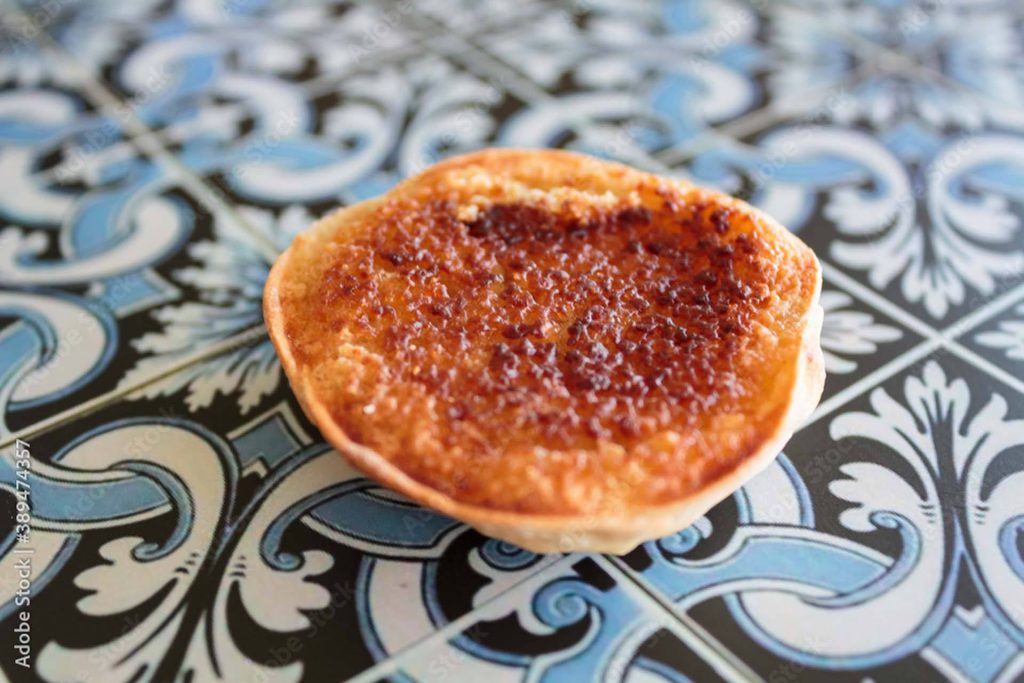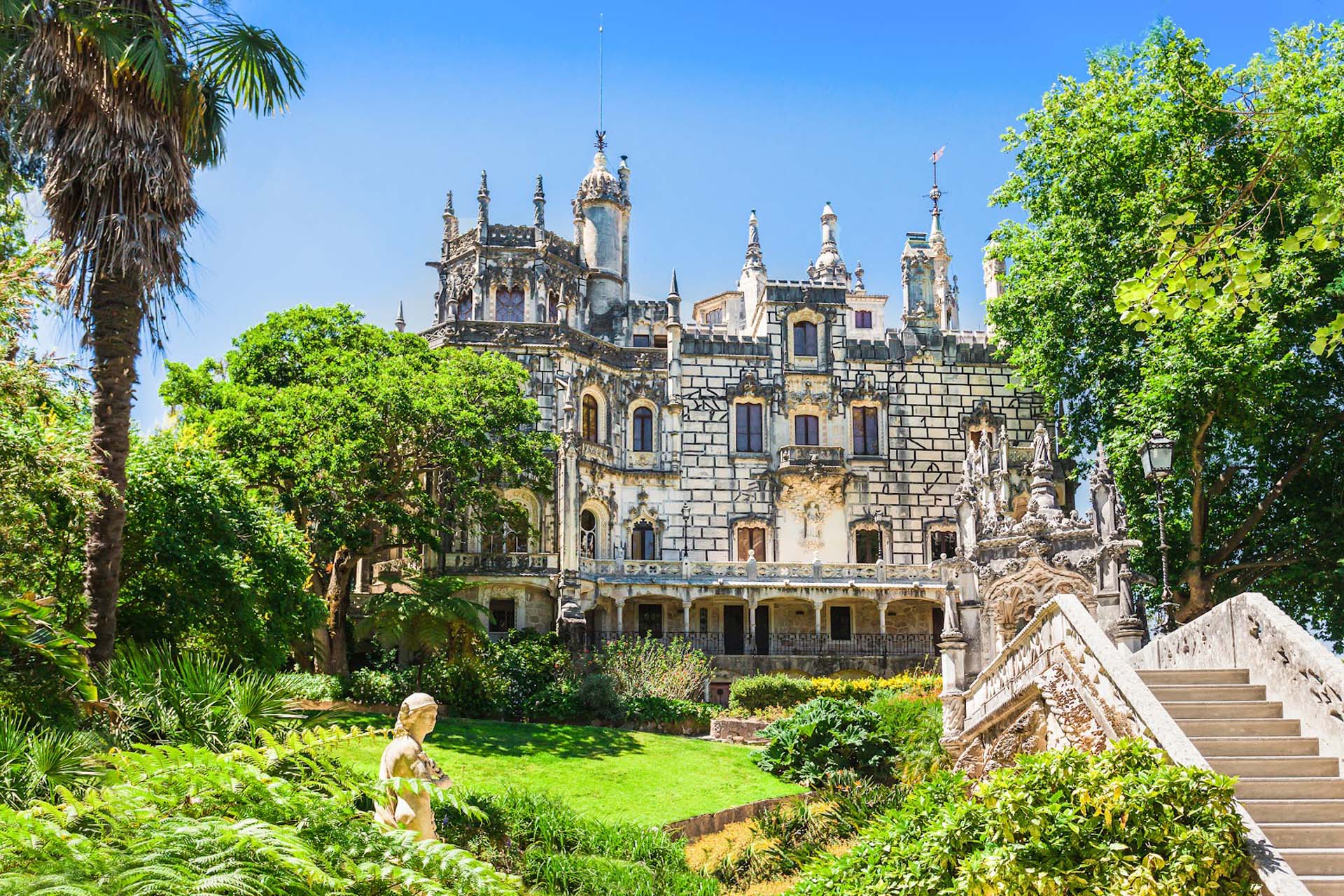 Know before you go
An early start it is a good start if you want to maximize your time to visit Sintra
Absolute one day must see in Sintra: Pena Palace, Quinta da Regaleira (and the well), Monserrate Palace
You can easily dedicate two or three days if you want to visit all the monuments in Sintra
It is not recommended to drive to Sintra, parking is very limited and also very challenging finding Sintra parking areas
Choosing an organized tour is probably the best way to explore Sintra
Most of the monuments in Sintra involve a significant amount of walking, comfortable shoes are recommended
If you want to avoid crowds choose to visit Sintra between April to June and between September to October
During the winter months pack warmer clothing and a rain jacket, pack a light jacket in summer, just in case
Sintra Mountains tend to have more unstable weather conditions, be prepared for all case scenarios
Dress in layers, Sintra's hilltops can be much windier and chillier than the sheltered areas
Places to eat in Sintra
Piriquita.
Try the famous pastries and ideal place for snacks.
Tasca Antiga.
Tapas place based on Portuguese cuisine.
Tasca Saloia.
Very central, delicious food and friendly staff.
Incomum by Luis Santos.
Signature dishes, a fine cooking option.